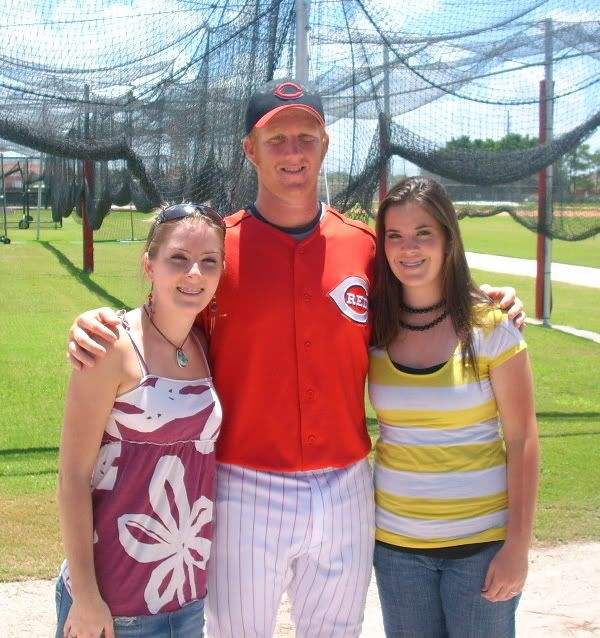 Name:
Josh Beal
Date of Birth:
10/21/1987
Height:
6'2"
Weight:
220 lbs.
Bats:
right
Throws:
right
Position:
relief pitcher
Team:
GCL Reds
Number:
61
Draft:
44th round (#1310 overall) by Cincinnati Reds in 2007 amateur draft
School:
Independence Community College
Bio:
Josh Beal comes from a baseball family and attended high school in Owasso, Oklahoma. He is the grandson of former St. Louis Cardinal Bob Blaylock (whose promising career was shortened by a rotator cuff injury). In addition to Blaylock, he is related to Cardinals' first round draft pick Pete Kozma and Angels 2006 14th round draft pick Chris Armstrong, who is currently in rookie ball.
Josh Beal's myspace
According to his myspace page, one of his heroes is Albert Pujols, he thinks all books stink, he earns more than $250,000 per year, and he is a Chippendale dancer.
Stats as of July 28th, 2007:
Code:
Team     W L  ERA G GS SV   IP  H  R  ER HR BB SO
GCL Reds 0 0 0.87 9  0  1 10.1  9  2   1  0  3 11