I guess it wasn't a white castle.
http://www.huffingtonpost.com/2011/0..._n_861172.html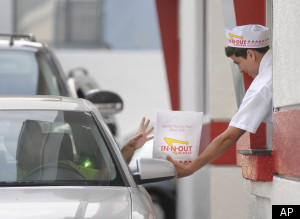 In-N-Out Burger
, the extremely popular and fanatically-followed California-based burger chain, has long remained a staple of the western United States.
But on Wednesday, May 11, history was made. The first two In-N-Out Burger restaurants east of Arizona opened up in Frisco and Allen, Texas.
The response has been overwhelming thus far. Many customers camped overnight in the parking lot on Tuesday, hoping to be the first to taste the legendary burger, while others waited for hours in the lengthy drive-thru line, which stretched over two miles during the lunchtime rush on Wednesday.