I was out on google lookin at Reds pictures and found a few that are just classic.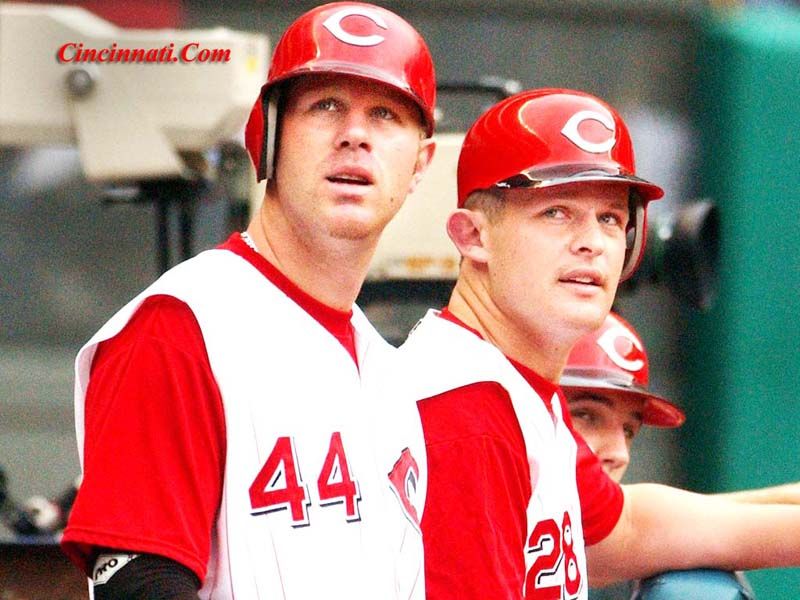 - Look at those young'ns.
- I hit that ball way over that big wall out there... into the water... I swear...
- Taste Like Chicken!
__________________
You think you got what it takes to play a real fantasy game? Join me at Jockstocks. You can play Baseball, Basketball, Football, Golf, Nascar and even Hockey!
Jockstocks Homepage
Do you have your shirt on? - Adam Dunn to Marty on the Bananna Phone.